ABOUT ME
AREAS OF FOCUS
EDUCATION & LEADERSHIP
LOCATIONS & HOSPITALS
NEWS & PUBLICATIONS
"My treatment philosophy is very simple. I try to think of myself as a patient, as I'm treating my patients. Am I giving them the education and the information and the care that I would want as a patient?"
Dr. Marr graduated from Oregon Health & Science University (OHSU) and later completed a general surgery residency, urology, and renal transplant residency at OHSU. He finished a research fellowship at Northwestern University in Chicago, IL. Dr. Marr focuses on bladder cancer, kidney cancer, and general urology at The Oregon Clinic Urology. As of January 2018 Dr. Marr received recognition as the first urolift center of excellence in the Pacific Northwest. He is also a volunteer for the International Volunteers of Urology, the Wallace Medical Concern, the Safehaven Community Outreach program and is an organizer for Physicians for Social Responsibility at OHSU.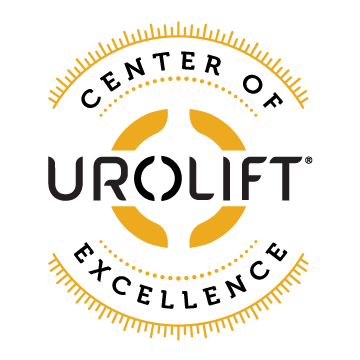 Dr. Marr has been designated as a UroLift® Center of Excellence. The designation recognizes that Dr. Marr has achieved a high level of training and experience with the UroLift® System and demonstrated a commitment to exemplary care for men suffering from symptoms associated with Benign Prostatic Hyperplasia (BPH), also known as enlarged prostate.
Dr. Marr's personal interests include traveling, basketball, distance running, flying, hiking, and golfing.

Volunteer Activities
Student Volunteer, Colorado State Special Olympics, United States Air Force Academy, 1988-1990
Volunteer coach, Central Youth Sports, Western Oregon University, 1990-1993
Volunteer counselor, District Drug Awareness, Western Oregon University, 1990-1993
International Volunteers of Urology, 2006-Present

Other Activities
Varsity Basketball, United States Air Force Academy, 1988-1990
Community Outreach Fellow, Student Admissions, United States Air Force Academy, 1988-1990
Squad Leader, Basic Cadet Training, United States Air Force Academy, 1988-1990
Survival, Evasion, Resistance, and Escape Training, United States Air Force Academy, 1988-1990
Team Captain and honorable mention All-American, Varsity Basketball, Western Oregon University, 1992
Physicians for Social Responsibility, organized lead screening at primary care clinic, Oregon Health Sciences University, 1997-Present
Wallace Medical Concern, volunteer at clinic for indigent population in downtown Portland, Oregon, 1997-Present
Safehaven Community Outreach, 1997-Present
Youth Basketball Coach, Winter and Summer leagues for 8 – 12 year olds, 1997-Present
International Volunteers of Urology, 2006-Present

EDUCATION & TRAINING
Residency, Urology and Renal Transplant, Oregon Health & Science University, Portland, OR, 2007
Research Fellowship, Northwestern University, Chicago, IL, 2006
Residency, General Surgery, Oregon Health & Science University, Portland, OR, 2003
MD, Oregon Health & Science University, Portland, OR, 2001
BS, Biology, Western Oregon University, Monmouth, OR, March, 1993
United States Air Force Academy, Colorado Springs, CO, 1990

BOARD CERTIFICATION
Urology

HONORS
Portland Monthly Magazine, "Top Doctors", 2018, 2022, 2023