MISSION
LEADERSHIP
HISTORY
BENEFIT COMPANY
COMPASSIONATE CARE, CONVENIENT LOCATIONS
We are dedicated to providing compassionate, best-in-class specialty care that is individualized for every patient, in specialties ranging from obstetrics to podiatry to oncology. With more than 30 specialties and over 270 providers, The Oregon Clinic offers experts in the health care you need.
With our doctors serving patients in 60 locations throughout Portland and SW Washington, we are committed to providing convenient and accessible care to our community.
INDEPENDENT LEADERS
We are leaders in patient-centered specialty care, delivered with integrity, innovation, and empathy. As the largest private multispecialty physician practice in Oregon, our goal is to provide individualized healthcare with respect and compassion at every one of our 550,000 patient visits each year.
FOCUS ON COLLABORATION
Our specialty doctors are independent practitioners who collaborate with primary care physicians to ensure patients get the individualized care they need. Our doctors hold leadership positions and directorships at the major hospitals in the Portland metro area while retaining private practice autonomy.
INSPIRING WORKPLACE
We're proud to have been included in The Oregonian's list of Top Workplaces in Oregon and Southwest Washington for five years in a row. In 2017, we were named the number one Top Workplace among large companies. Our employees choose to stay at The Oregon Clinic because of the diverse culture, volunteer opportunities, job stability, work/life balance, learning opportunities, and more.
COMMITMENT TO DIVERSITY, EQUITY & INCLUSION
The Oregon Clinic is dedicated to an equitable environment for our patients and employees, and to improving health outcomes for our patients. We welcome and embrace differences, showing respect for all people through our words and our actions. This requires a long-term commitment to self-reflection, learning, and taking action to make meaningful, lasting change.
PHYSICIAN LED, PROFESSIONALLY MANAGED
The Oregon Clinic is led by our physicians through an executive committee and board of directors, with the support of administrative and clinical management.
Executive Committee
The Executive Committee, consisting of the President, Chief Executive Officer, and the Executive Vice Presidents, is responsible for directing organizational vision and planning and makes high-level management decisions. The Executive Team members are elected at the Annual Shareholders' Meeting and serve terms as set by our bylaws.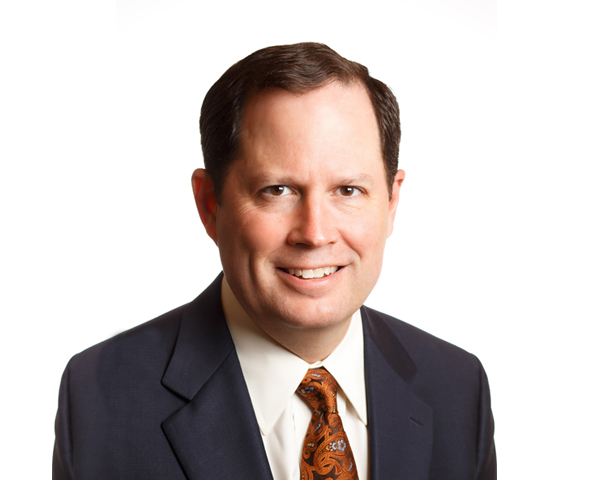 President
General Surgery
Thomas Sanchez
CEO
Central Administration
Executive VP
Pulmonology
Executive VP
General Surgery
Executive VP
Gastroenterology
Board of Directors
The Board of Directors, consisting of shareholder physicians who represent different specialties and the Executive Committee, manages clinic-wide business decisions, such as amending the bylaws or compensation plan, admitting shareholders and new practices, approving the annual budget, health plan contracting, hospital and PCP relationships, and insurance purchasing. Board members are also elected at the Annual Meeting and serve two-year terms.
Michael Adler, MD – Dermatology
Sidharth Bhardwaj, MD – Gastroenterology
Jeffrey M. Bluhm, MD – Pulmonology
James Craven, MD – General Surgery
Sandeep Garg, MD – Cardiology
Pankaj Gore, MD – Neurosurgery & Spine
Eric Hansen, MD – Radiation Oncology
Jacob Richard, MD – Urology
Wayne Strauss, MD – Pulmonology
Kimberly Suriano, MD – Obstetrics & Gynecology
Roger Wobig, MD – Ear, Nose & Throat
Administrative & Clinical Management
To assist physicians in the operation of their clinics, The Oregon Clinic provides an administrative management team consisting of:
Chief Executive Officer
Chief Financial Officer
Director of Revenue Cycle
Director of Quality & Risk Management
Director of Human Resources
Director of Marketing & Communications
Director of Information Technology
Compliance Officer
Director of Operations for each clinical division
25 YEARS OF SPECIALTY MEDICINE & EXCEPTIONAL CARE
Twenty-five years ago, a small group of private practice physicians had a bold idea: collaborate to build their own specialty medical practice, run and owned by physicians. The goal was to create a structure where physicians could collaborate on the logistics of running a medical practice, freeing them up individually to focus more on the needs of their patients.
The physicians at these six specialty practices all valued giving their patients individualized care and wanted to retain their independence and autonomy in their work. But they also saw the benefit in collaborating on employee training, medical billing, IT support, marketing, benefits management and more. By joining together to create a large multi-specialty practice, they could reduce the time needed for administrative work and free up more time for patient visits, research work and medical leadership. In 1994, they formed The Oregon Clinic.
What started as a group of 40 physicians has grown to more than 270 medical providers. In the past ten years, 17 new specialty groups have joined, more than doubling the number of employees within the organization. The Oregon Clinic's locations have spread beyond Portland to include Hillsboro, Newberg, Gresham, and Clackamas, now totaling more than 60 medical office locations.
Over the past 25 years, The Oregon Clinic has grown from a small group of six medical practices to one of the largest medicine practices in the country. Today, The Oregon Clinic is a patient-centered, data-driven, professional medical and surgical specialty practice that serves patients throughout the Portland, Oregon metropolitan area.
KEY DATES IN OREGON CLINIC'S HISTORY
1994: Six private practice medical specialty groups form The Oregon Clinic
2001: A new group of physicians joins The Oregon Clinic, the first of many new private groups to join
2006: The Oregon Clinic opened the Gateway Medical Center. The LEED Gold certified medical office houses multiple medical specialties, The Oregon Clinic's state-of-the-art imaging center, and several administrative offices.
2016: The Oregon Clinic hires its 1,000th employee
2016: The Oregon Clinic registers as an Oregon Benefit Company, publicly declaring its commitment to supporting staff, patients, and community. This corporate status identifies companies that aim to make a positive impact on society and the environment.
2017: The Oregonian named The Oregon Clinic the #1 Top Workplace among large businesses in the state.
2019: The Oregon Clinic celebrates its 25th anniversary!
The Oregon Clinic has been making news as a leader in patient care and community involvement for 25 years.
In 2016, we also registered as an Oregon Benefit Company to publicly declare our commitment to supporting our staff, patients, and community. The Oregon benefit company is a corporate status for companies that aim to make a positive impact on society and the environment.
You can read more about what we do as a Benefit Company in our published reports:
If you would like to receive the full report, free of charge, please email your request to [email protected].
We look forward to providing you with the outstanding care that has made The Oregon Clinic one of the most respected specialty clinics in the country since 1994. Whatever your reason for visiting, you can count on receiving personalized, skilled, experienced attention.
We appreciate and encourage feedback about our care and services. Please note this form is not the way to communicate with your provider about health issues or concerns.