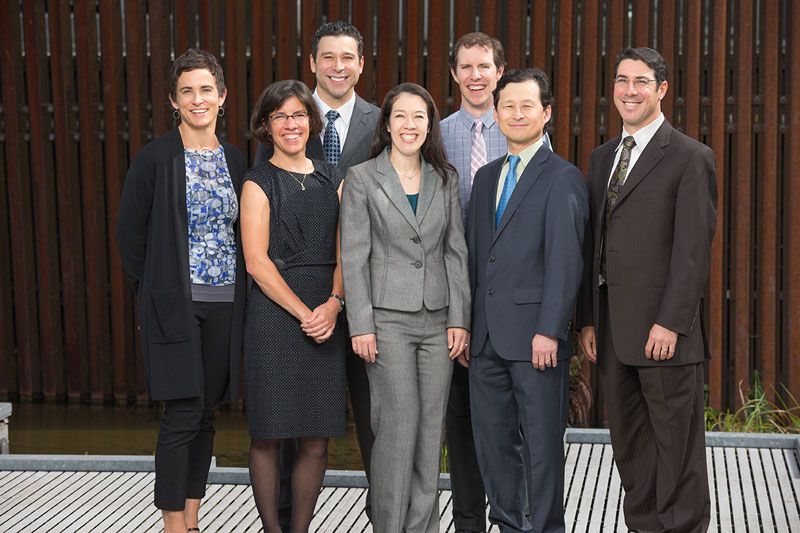 Dermatology will be The Oregon Clinic's 25th, and newest, specialty group
Come August, dermatology will be the newest specialty at The Oregon Clinic. Portland Dermatology will officially join The Oregon Clinic on August 1, 2018, bringing eight board-certified dermatologists and additional 41 support staff to the practice. The specialty practice, which will be known as "The Oregon Clinic Portland Dermatology" as of August 1, has 36,000 patient visits each year and treats most skin, hair and nail conditions. Their addition makes dermatology the 25th specialty group within The Oregon Clinic.
"Joining The Oregon Clinic gives us the opportunity to collaborate with a wide range of other providers, streamlining business needs like IT, human resources and medical billing, so we can focus on what is most important—providing top quality care to our patients," said Dr. Adler, physician and partner at Portland Dermatology Clinic. "Portland Dermatology Clinic has been a part of the Portland community since 1960, and we look forward to continuing that tradition as The Oregon Clinic Portland Dermatology."
Joining The Oregon Clinic as of August 2018 are eight board-certified dermatologists:
Michael J. Adler, MD,
Jonathan S. Alexander, MD
Rebecca A. Bremner, MD
Renee M. Chang, MD
R. Samuel Hopkins, MD
Ken K. Lee, MD
Barbara E. Resnick, MD
Tatyana Shaw, MD
"The Oregon Clinic prides itself in supporting our patients and community by collaborating across a wide array of medical and surgical specialties," said Dr. Craig Fausel, President of The Oregon Clinic.  "The addition of dermatology will expand opportunities for our patients to access a broad number of specialties at one clinic, and continue to receive the excellent care they expect from The Oregon Clinic."
Portland Dermatology sees patients for a variety of skin, hair and nail conditions, including: skin cancer, acne, cysts, psoriasis, eczema, warts, skin biopsies, and more. They will continue to see patients at their current Portland office in the Pearl District at 1414 NW Northrup.