In response to the COVID-19 pandemic, the specialty physicians at The Oregon Clinic are now offering virtual health visits to many patients. With Oregon and Southwest Washington residents asked to stay home and restricted from visiting physicians for non-urgent appointments, many patients have been unable to access necessary specialist health care.
"Our patients need access to their specialists, travel restrictions or not," said Dr. Richard Jamison, President at The Oregon Clinic. "Getting our patients the care they need to stay healthy is our top priority."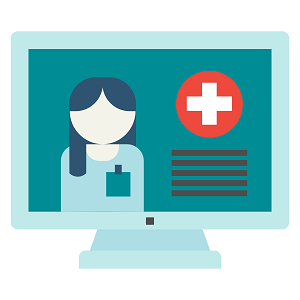 The Oregon Clinic has started using an application called Microsoft Teams to hold virtual appointments with their patients. A virtual visit is a live, one-on-one video appointment between a patient and a physician from the comfort of the patient's home using a phone, tablet or computer. Virtual visits are designed to temporarily take the place of an office visit for a medical issue during this time of social distancing.
"So far the response from our patients has been incredibly positive. The human connection is still there, and it's a relief to still be able to help our patients," said Dr. R. Samuel Hopkins of The Oregon Clinic Portland Dermatology. "We're really doing a service to our community by keeping patients outside of hospital settings who don't need to be there right now."
To learn more about virtual visits at The Oregon Clinic, visit oregonclinic.com/telehealth