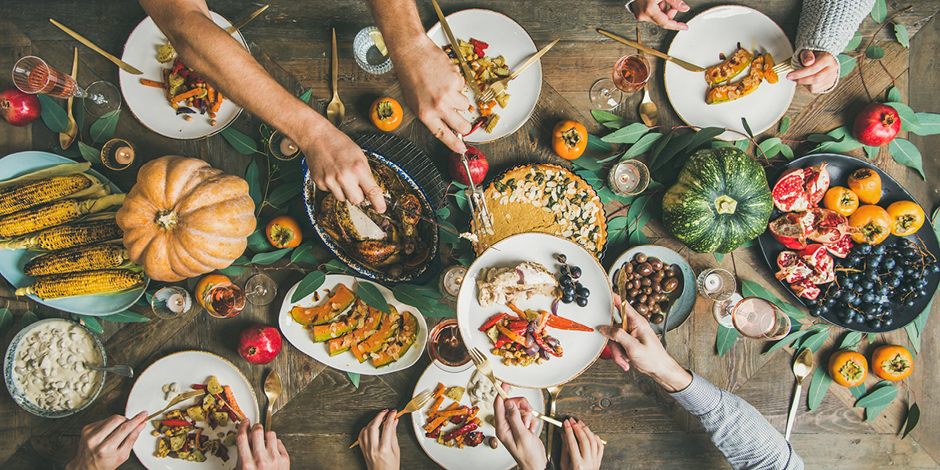 For someone with celiac disease, following a strict gluten-free diet is vital. However, this can bring new challenges navigating what to eat during the holidays. These special times often center around foods that contain gluten (think stuffing, gravy, rolls, pies, even turkey with seasoning).
Preparing a gluten-free celebration sounds daunting, but there is no need for complicated recipes or elaborate culinary talent. The dietitians at The Oregon Clinic are here to simplify the cooking process while preserving those favorite family recipes that make the holidays so magical.
Plan a Gluten-Free Menu
Start by planning your meal around foods naturally free of gluten (meat, eggs, vegetables, fruit, beans, lentils, nuts, seeds, and dairy).
Find gluten free alternatives for flour, bread, stuffing, breadcrumbs, and gravy mixes. Bob's Red Mill, King Arthur, New Cascadia, and McCormick's make great products.
There is no shortage of delicious gluten-free recipes. Here are some to get started:

 
Avoid Cross-Contact with Gluten
There are many areas where cross-contact can occur during the cooking or baking process. When attending holiday parties, here some questions to ask friends and family to help determine whether a product is safe for you to eat include:
Did you use products labeled gluten-free?
Did you prepare this dish at the same time as a dish containing gluten? If so, did any of the ingredients encounter one another? What about gluten getting on hands and then touching gluten-free ingredients?
Were any open jarred condiments used that could have had crumbs containing gluten? What about butter from a butter dish?
It can be uncomfortable asking these questions, but it can help to explain to your friends or family members that this is important for preventing a severe reaction.
Find Locally Made Gluten-Free Treats
When in doubt, come prepared with your favorite dish, either homemade or from a local gluten-free bakery, so that you don't miss out!
Here are some local gluten-free bakeries that sell gluten-free pies, dinner rolls and even stuffing mix:
This holiday season, whip up a delicious gluten-free recipe or support a local gluten-free bakery. Use the tips shared above to prevent cross-contact, and help your fellow guests better understand the importance of following a gluten-free lifestyle for you. Most importantly, enjoy your holiday with family and friends!
Have a happy holiday season from The Oregon Clinic Nutrition Services team.