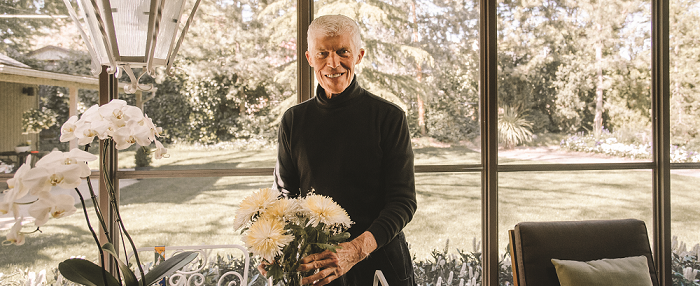 When Larry, a former literature and writing teacher, moved to Medford, Oregon at 40 years old, he knew he had found his community. After retiring from teaching in 2003, Larry devoted his time to one of his favorite hobbies: singing. He bought a karaoke machine and took voice lessons before performing at local retirement homes and recording CDs to raise money for Alzheimer's disease.
Larry had always considered himself healthy, even as he grew older. Today, at 80 years old, he walks regularly, goes to the gym three days a week, stretches, and does plenty of yard work. "I never stop, I just go, go, go and I love it," he says.
Troubling Symptoms
When he was in his mid-forties, Larry's doctor informed him that his prostate was unusually large. An enlarged prostate gland can cause uncomfortable urinary symptoms, like blocking the flow of urine out of the bladder and frequent urination during the day and night. It can also cause bladder, urinary tract, or kidney problems. Larry was told to monitor it and see if negative symptoms arose. "It wasn't bothersome for quite some time," he says.
As the years went by, Larry noticed that he had more urgency to urinate. "I always had to be close to a restroom and would get up at night. That was bothersome, but I made it through." One day in 2009, Larry was working in his yard when he felt intense pain in his abdomen. After a trip to the emergency room, a urologist informed Larry that his prostate was now blocking his urinary tract and recommended he start using catheters. "It was a bit of a learning curve, but I learned to live with it," he says.
---
After years of frustration and no relief, Larry was fed up. He decided to call The Oregon Clinic Advanced Urology Associates.
---
Unfortunately, Larry's symptoms worsened over the years. In the fall of 2016, Larry went back to the emergency room after finding blood in his urine and feeling dizzy and nauseated. The next day, he passed out, falling and hitting his head on the floor. After being admitted to the hospital, the doctors had trouble getting the bleeding in his urine to stop. Larry was put on a full-time catheter and sent home.
After that episode, Larry was diagnosed with benign prostatic hyperplasia (BPH). His doctor decided to try a minimally invasive treatment called prostatic artery embolization (PAE). BPH—a noncancerous enlargement of the prostate gland—is a common condition in older men.
Unfortunately, the PAE procedure did not provide relief for Larry's symptoms. Larry continued to use the catheter until the fall of 2017 when he started to find blood in his urine again. At the emergency room, doctors performed an iliac embolization to cut off blood supply to his pelvic region. Although the bleeding in his urine had stopped, Larry had to learn how to walk again after the procedure. After five days recovering in a rehab center, he was sent home and began to reconsider his treatment options.
---
"I can't believe I did that. Now, I can go out to dinner and use the restroom without thinking twice. I feel like I have total freedom now. It's been such a celebration after having been blocked up for years."
---
After years of frustration and no relief, Larry was fed up. He decided to call The Oregon Clinic Advanced Urology Associates, because he had previously seen one of their urologists. "I had been feeling really helpless and like I had no options. So, I thought, I'm going to call The Oregon Clinic."
Taking Action
He made an appointment in spring 2018 and flew to Portland to meet with Dr. Sajal Dutta of The Oregon Clinic Advanced Urology Associates. An ultrasound showed that Larry's prostate was so large, it wouldn't fit entirely on the screen. Dr. Dutta told Larry his prostate was the size of a peach, when it should normally be the size of walnut.
Dr. Dutta suggested a robotic partial prostatectomy to remove part of the prostate gland. Larry says, "We both agreed right away that it was what I wanted to do."
A partial, or simple, prostatectomy is recommended for men with severe urinary symptoms and very enlarged prostate glands (not prostate cancer). A simple prostatectomy doesn't remove the entire prostate, but instead removes the part that's blocking the flow of urine.
On the Road to Recovery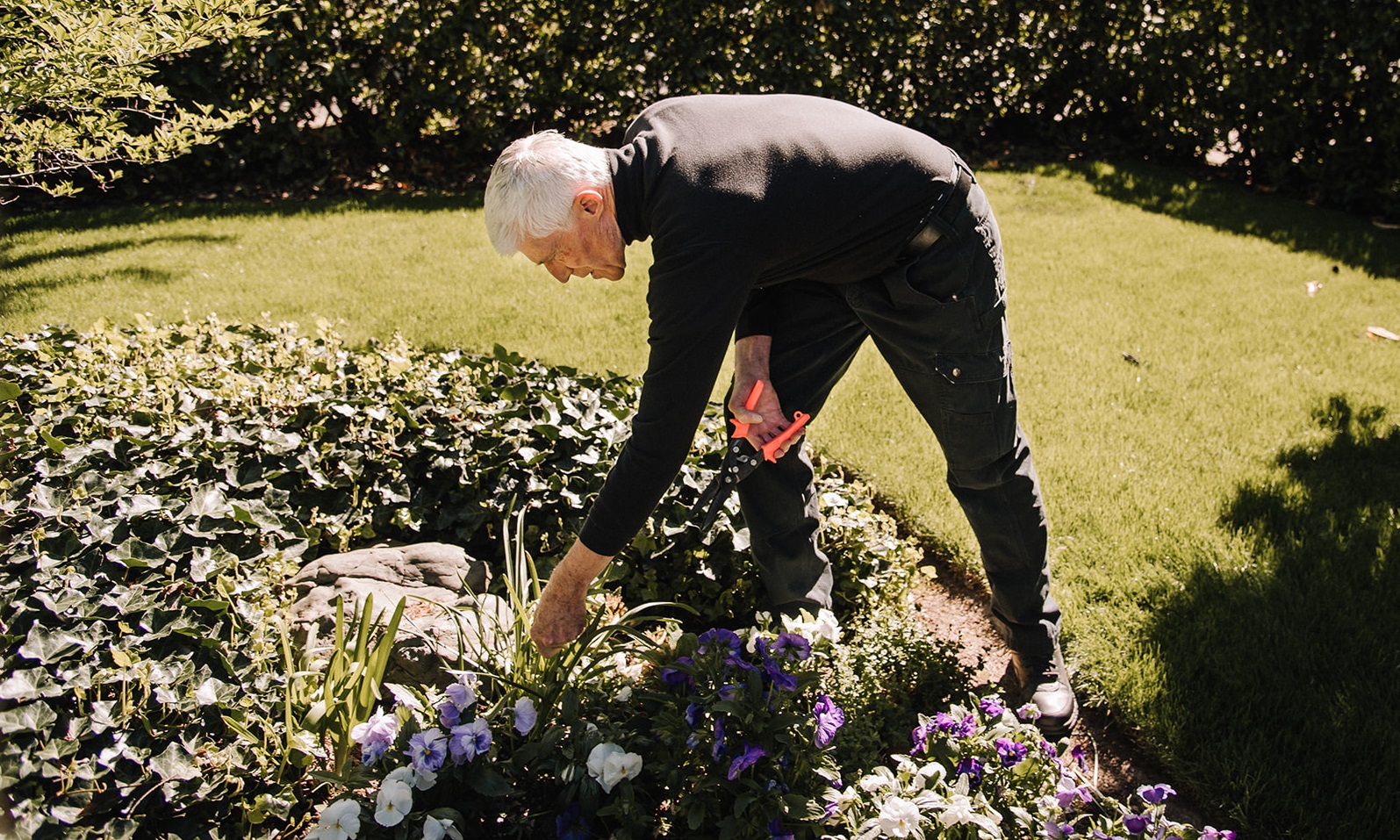 A few weeks after his meeting with Dr. Dutta, Larry flew back up to Portland to have the procedure, which trimmed 80-90% of the unnecessary tissue in Larry's prostate so that it could return to normal size. Within a couple of weeks, he was fully recovered and most importantly, no longer using a catheter.
Before his partial prostatectomy, Larry had used a self-catheter for nine years. He says, "I can't believe I did that. Now, I can go out to dinner and use the restroom without thinking twice. I feel like I have total freedom now. It's been such a celebration after having been blocked up for years."
Symptom-Free and Celebrating
Today, Larry is passionate about spreading the word on prostate health. "I tell everyone I know. I think men are pretty hands off when it comes to health and will wait until things are unbearable to do something about it. My father had prostate cancer when he was in his seventies and he had his prostate removed. My brother had his prostate removed because of cancer in his fifties. And here I am at my age, I still have my prostate and I don't have cancer. I'm very fortunate and I want others to be as well."
Larry is grateful to Dr. Dutta for providing him with an immense sense of relief. Now, he feels like he can fully enjoy his retirement and feel relaxed and in control. "You take something for granted all your life until one day you can't do it anymore. I never let it get me down. But I was given the chance to do it again, and I'm really celebrating."