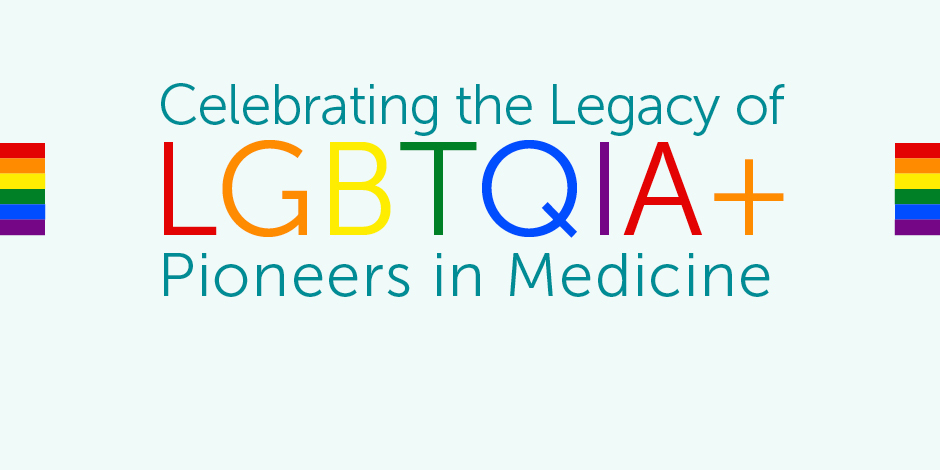 LGBTQIA+ (an inclusive term that includes people of all genders and sexualities, such as lesbian, gay, bisexual, transgender, questioning, queer, intersex, asexual, pansexual, and allies) Pride Month is celebrated each year in the month of June to honor the 1969 Stonewall Uprising in New York City. The commemorative month recognizes the impact that LGBTQIA+ individuals have had on history and culture in the US and around the world.
The Oregon Clinic is proud to honor and celebrate five LGBTQIA+ leaders in healthcare who have made, and continue to make, meaningful contributions to medicine and to the broader medical community.
Sara Josephine Baker, MD
Dr. Sara Josephine Baker was an American physician who contributed greatly to public health in New York City and took particular interest in helping communities of immigrants and lowering infant mortality rates in the poorest parts of the city. Her work organizing the first child hygiene department led to the lowest infant death rate in any American or European city during the 1910's. She was also instrumental in identifying Mary Mallon, also known as Typhoid Mary, as the source of the typhoid epidemic. At a time when only 6% of physicians were women, Dr. Baker was a leader in the medical field. She was openly gay and a dedicated suffragette and feminist.
John Ercel Fryer, MD
Dr. John Ercel Fryer was an American psychiatrist and gay rights activist best known for his anonymous speech at the 1972 American Psychiatric Association (APA) annual conference where he appeared in disguise and under the name Dr. Henry Anonymous. This event has been cited as a key factor in the decision to de-list homosexuality as a mental illness from the APA's Diagnostic and Statistical Manual of Mental Disorders. Dr. Fryer was the first gay American psychiatrist to speak publicly about his sexuality.
Alan Hart, MD
Dr. Alan Hart was an American physician and tuberculosis researcher. In 1917, he was one of the first trans men to undergo a hysterectomy in the United States. A Yale-trained public health expert and researcher, he became a prominent figure in the fight against tuberculosis, pioneering the use of x-ray photography in tuberculosis detection. Because of his discoveries, doctors were able to treat tuberculosis patients before they had complications and separate them from others to stop the spread. Dr. Hart also wrote numerous novels and served as the director of hospitalization and rehabilitation at the Connecticut State Tuberculosis Commission until his death in 1962.
Valerie Stone, MD
Dr. Valerie Stone is a physician and vice-chair for Diversity, Equity and Inclusion at Brigham and Women's Hospital in Boston. In 2011, she became the first African American to become professor of medicine at Harvard Medical School. She is a nationally recognized expert on HIV/AIDS and her research focuses on disparities in HIV/AIDS care by race, ethnicity and gender. In 2020, she was honored by the Massachusetts Medical Society as the recipient of the Society's LGBTQ Health Award, an honor recognizing an individual who has made outstanding contributions to LGBTQ health.
Admiral Rachel L. Levine, MD
Dr. Rachel Levine is an American pediatrician and a four-star admiral in the United States Public Health Service Commissioned Corps who has been the United States assistant secretary for health since March 2021 under President Biden. She is a professor of pediatrics and psychiatry at the Penn State College of Medicine, and previously served as secretary of the Pennsylvania Department of Health from 2017 to 2021. Levine is one of only a few openly transgender government officials in the United States and is the first to hold an office that requires Senate confirmation. In 2021, Levine became the first openly transgender four-star officer in the nation's eight uniformed services.
Sources: