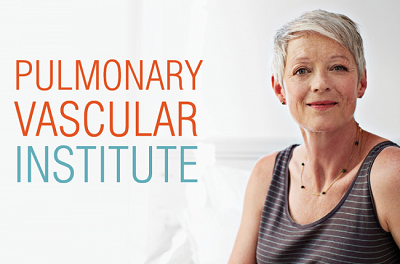 The new Pulmonary Vascular Institute at The Oregon Clinic brings local experts together to treat pulmonary hypertension, striving not only to provide high-quality and compassionate patient care but also to advance the field through medical research. Specialists in pulmonary medicine at The Oregon Clinic work together with patients and their families to treat pulmonary hypertension with a broad range of treatment options, unique to each patient. They collaborate with other specialists in cardiology and rheumatology to get a full picture of every individual's unique disease.
The Pulmonary Vascular Institute at The Oregon Clinic is the first in the Pacific Northwest to be accredited nationally by the Pulmonary Hypertension Association. This accreditation as a Pulmonary Hypertension (PH) Care Center means that the program demonstrates dedication to making a proper diagnosis and treatment of PH.
Pulmonary hypertension is high blood pressure in the lungs, and it is a common and wide-ranging condition. It can be tough to diagnose because so many of its symptoms, like dizziness, shortness of breath and fatigue, can also be attributed to other conditions. On top of that, most doctors do not have a lot of experience diagnosing and treating it. The Oregon Clinic, the largest private specialty physician practice in Oregon, created the Pulmonary Vascular Institute to bring together expertise in this particular disease.
"We've brought together doctors from different specialists to form our team, bringing a variety of viewpoints and expertise for our patients," said Dr. Butler, The Oregon Clinic. "Each patient is unique, so their treatment plan should be too."
So what treatments should patients expect?
"We like to say our approach goes beyond the prescription pad," explained Dr. Hataya Poonyagariyagorn, The Oregon Clinic. "Treatments can really vary from patient to patient. It's common that some kind of medication is recommended, but often changes in lifestyle, nutrition and exercise can be big contributors to managing this disease."  That type of personalization ensures that each patient's treatment plan fits his or her lifestyle and specific needs.
"We still have so much to learn about this disease, so research is a really important component of our collaboration," explained Dr. Wayne Strauss, The Oregon Clinic. "Patients working with us often have the opportunity to participate in clinical trials, giving them access to cutting-edge care and contributing to advancements in the field."
To learn more or schedule an appointment, visit www.oregonclinic.com/PVI.