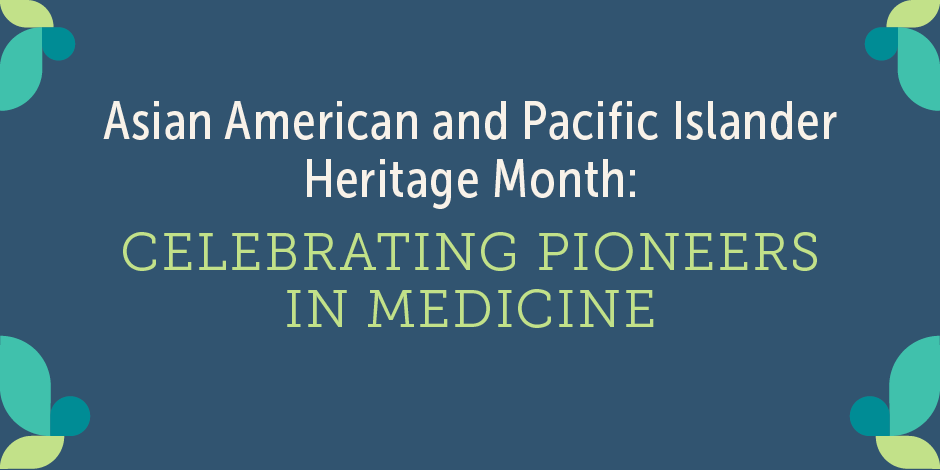 May is Asian American and Pacific Islander (AAPI) Heritage Month, a time to recognize and celebrate the contributions of AAPI individuals to the history and culture of the US.
The Oregon Clinic is proud to honor the many incredible contributions that AAPI physicians have made, and continue to make, to the medical community and society as a whole. The men and women highlighted below are just a few of the many AAPI researchers and healthcare professionals whose work has been essential to advancing the field of medicine.
Margaret Chung, MD
Margaret Chung, MD became the first American-born female Chinese physician in 1916. Dr. Chung was denied residencies and internships in hospitals before becoming an emergency surgeon in Los Angeles. In the early 1920s, she helped establish the first Western hospital in San Francisco's Chinatown and led its OBGYN and pediatrics unit, where she treated the local Chinese American community. Dr. Chung also helped to establish Women Accepted for Volunteer Emergency Services, the women's branch of the naval reserves during World War II, which paved the way for women's integration into the US armed forces.
Tsai-Fan Yu, MD
Dr. Tsai-Fan Yu was a Chinese American researcher, physician, and the first woman to be appointed as a full professor at Mount Sinai School of Medicine. Dr. Yu received her medical degree from Peking Union Medical College in 1939. For most of her career, Dr. Yu conducted extensive research into the causes of and treatments for gout. She helped develop an explanation for the cause of gout and experimented with early drugs to treat the disease, which are still used today.
Tetsuko Akutso, MD, PhD
Dr. Tetsuko Akutso was a Japanese American surgeon and pioneer in the field of artificial heart development. Dr. Atsuko started working on artificial heart-lung bypass research while studying at Nagoya Imperial University Medical School in Japan. In 1957 he moved to the US as a research fellow with the Cleveland Clinic. There, he was the chief collaborator of Dr. Willem Kolff and a member of the team that conducted the first successful experimental implant of a total artificial heart in the United States. His work led to the second implantation of a total artificial heart in a human being in 1981.
David Ho, MD
Dr. David Ho is a Taiwanese American physician who was named Time's Man of the Year in 1996 for his pioneering research in HIV/AIDS. When HIV was first discovered in the 1980s, scientists believed that the virus lay dormant in patients for years before attacking the immune system, and medication was withheld until patients exhibited visible symptoms of full-blown AIDS. Dr. Ho's research proved that the virus replicated itself immediately when entering a patient's bloodstream. This led to the introduction of the drug cocktail used to slow the virus immediately upon detection. Dr. Ho has published more than 400 scientific papers on HIV/AIDS and is now the Scientific Director and Chief Executive Officer of the Aaron Diamond AIDS Research Center and the Irene Diamond Professor at Rockefeller University in New York City.
Marjorie Mau, MD
Dr. Marjorie Mau became the first Native Hawaiian woman to be recognized with the title of "Master" physician by the American College of Physicians in 2016. In 2010, the National Institutes of Health recognized Dr. Mau and seven other scientists as mentors to young scientists around the country in its "Biomedical Faces of Science" program. In addition to treating patients on Molokaʻi and in Honolulu, Dr. Mau is a prolific scientist who has conducted groundbreaking research in metabolic disorders among Native Hawaiians and Pacific Islanders. She is also an advocate for training the next generation of diverse medical professionals to be health disparity researchers.
Sources