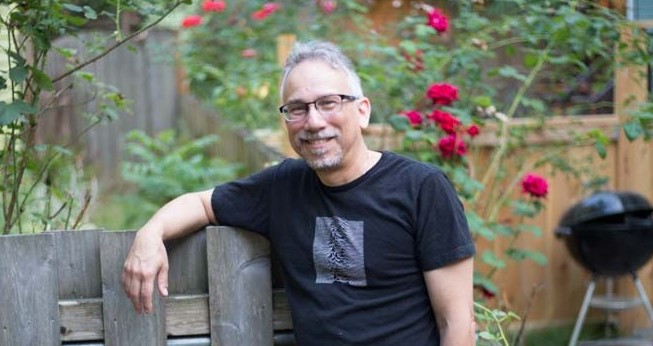 Like many men his age, when Don turned 50, his primary care physician began testing the prostate-specific antigen (PSA) levels in his blood, a common screening method for prostate cancer.
While he has practiced family law as an attorney for the past 22 years, Don previously served in the Navy and Navy Reserve. "I spent a long time in the Navy, so I approach my healthcare in the same way – following orders. I place a lot of trust in my doctor. So I didn't really give much thought to the PSA testing."
Although his PSA levels had never been high before, Don's doctor noticed that the levels had started trending upwards, which could indicate a potential problem. Out of an abundance of caution, his physician sent him to see an urologist who performed a biopsy. As it turned out, the biopsy revealed that Don, at age 52, had stage II, intermediate risk prostate cancer. "I really owe her for being on top of it," Don says.
When Don first received the diagnosis of prostate cancer, it was shocking and "a little bit life-altering." With a young family and demanding job, Don had a lot on his plate without the added stress of thinking about cancer treatment and worrying about what might happen. Don was fortunate that his prostate cancer was detected and diagnosed early and quickly.
Prostate cancer is the second leading cause of cancer death in American men, after lung cancer. About one man in nine will be diagnosed with prostate cancer during his lifetime. The good news is that prostate cancer is very treatable. In fact, more than 2.9 million men in the U.S. who have been diagnosed with prostate cancer at some point are still alive today.
---
"Throughout treatment, Don was able to maintain his day-to-day routine and experienced minimal side effects and discomfort."
---
After discussing with his urologist, Don's doctor referred him to Dr. Stephen Bader at The Oregon Clinic Radiation Oncology. Because Don's cancer was caught fairly early, a variety of options were available. Dr. Bader presented Don with two courses of action that have roughly the same survival rates: surgery or radiation. After careful consideration, Don decided to go with the less invasive route that would have the least impact on his day-to-day life – radiation. With radiation, he would only be a little less productive at work but could still go into the office, instead of needing to recover from surgery for weeks. Plus, the side effects from radiation seemed more manageable to him as surgery could require the use of a catheter or pads afterwards. For Don, radiation was the clear choice: "Why would I want to get cut open and have a piece of my body removed? The outcomes were nearly identical, except radiation is less dramatic, less 'slash and burn'."
Together, Don and Dr. Bader determined the first step in his treatment would be high-dose rate (or HDR) brachytherapy, a new state-of-the-art technique that delivers radiation from a temporary implant placed inside the prostate. "HDR brachytherapy is a new, high-quality technique that provides shorter, stronger, and more precise radiation treatment," says Dr. Bader. "We're excited to offer our patients the most effective treatment available to preserve men's quality of life and reduce the risk of side effects."
HDR temporary brachytherapy offers several advantages compared to a traditional low-dose rate (LDR) permanent seed implant. No radiation safety precautions are required for family at home with a temporary HDR implant, especially important for men around grandchildren and pregnant women. Also, with LDR, the permanent radioactive seeds may shift position after the implant procedure so the actual dose delivered may be different from what was planned. This can result in an unintended higher dose to the urethra, bladder, or rectum. With HDR the radiation is delivered quickly over several minutes but there are no permanent seeds left behind so there is no risk of seed migration.
As part of his treatment, two weeks after his high dose rate brachytherapy, Don received lower doses of external beam radiation therapy (EBRT), a common type of radiation therapy, to improve odds of success for his particular prostate cancer. EBRT is a lot like getting a regular x-ray, and is painless and takes only a few minutes. EBRT uses high-energy beams to kill cancer cells while sparing as much of the surrounding tissue as possible.
After several weeks, Don's radiation treatment course was concluded. Thanks to early detection and radiation treatment, Don faced his cancer and received a clean bill of health in September. Throughout treatment, Don was able to maintain his day-to-day routine and experienced minimal side effects and discomfort. He is back at work full time and looking forward to continuing to spending time with his wife and two daughters, ages 10 and 15. "I know it could have been a lot worse, so I'm grateful to Dr. Bader for helping me decide on the best course of treatment," says Don.