10 years ago, The Oregon Clinic Orthopedics began performing outpatient total knee arthroplasty (TKA). The implementation of this process began slowly and has evolved over the last decade and is now the preferred option.
My introduction to the same day/outpatient model for TKA began with a relatively healthy male patient who did not want to stay in the hospital overnight. I had taken care of this patient for 15 years, and during that time he had several arthroscopic knee surgeries without any issues, despite being a longstanding heart transplant patient. When one of his knees became painful from end-stage arthritis, I consulted with him regarding TKA and he told me his preference. Initially, I discouraged him and said one to two nights was the standard. He asked what was done at the hospital postoperatively that he could not do at home. I could not come up with a definitive answer, so we compromised that I would do his surgery early in the day so he could be monitored throughout the afternoon, do physical therapy, and be discharged in the evening. He did well and encouraged me to offer this to other patients.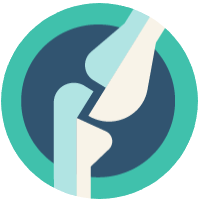 Initially, the outpatient TKAs were done at the hospital and discharged home the same day, always with the option to stay overnight if needed. This setting allowed us to learn and fine-tune our indications. The ultimate criteria for outpatient TKAs (and unicompartmental arthroplasty) is generally healthy and motivated patients with good social support networks. All patients undergo appropriate medical clearance and screening by their primary care physician. Their body mass index should be less than 40, and all patients should participate in pre-rehabilitation, such as exercising on their own or under the direction of physical therapy to enhance their strength and endurance leading up to surgery. The patient and their support system must be interested in this option and counseled by their orthopedic surgeon regarding their recovery and expectations. I do as much counseling with their family/support system as I do with the patient, and we need to be in agreement. The outpatient TKA has evolved to ambulatory surgery centers, and surgical outcomes and patient satisfaction have been extremely high.
After the 1.5-hour surgical procedure, the patient works with a physical therapist at the surgery center/outpatient hospital area and is discharged home. The first week is spent at home, managing swelling and pain, and doing basic activity of daily living and knee exercises. Outpatient physical therapy begins the next week, usually twice weekly. Walking aids are used for several weeks despite immediate full weight bearing. Stationary bike begins at 3 weeks. Most patients are satisfied with their "new" knee around 2 to 3 months postoperative, although it will continue to improve for 1 year or more.
In the last year, this outpatient model has evolved even further. Medicare rules changed in 2020, allowing Medicare-aged patients to have their TKAs done at ambulatory surgery centers. In addition, with COVID and associated healthcare restrictions, especially at hospitals, outpatient TKA at ambulatory surgery centers has flourished even further.
Now, most TKAs in my patient population are done as outpatients, and most in ambulatory surgery centers. It offers a high-quality patient experience with superior satisfaction and outcomes. However, orthopedic surgeons must be very experienced with this model, and I would encourage those interested to begin in the hospital setting and evolve from there. It requires a highly skilled and efficient surgeon, a motivated and healthy patient, and a safe and supportive social environment. Over the course of 30 years, I am amazed at how far we have come regarding the treatment and success of TKAs.